Archives for May 2009
Posted May 21, 2009 at 6:08 PM
May 21, 2009
The Virginia Statewide Neighborhood Conference (VSNC) will be celebrating its 10th anniversary and hosting a conference in Chesterfield County on Thursday, September 24, 2009 through Saturday, September 26, 2009. Conference attendees include a diverse group of grass-roots neighborhood leaders, youth, non-profit organizations, local and state government staff, and others working in the neighborhood development field. The one thing all attendees have in common is their interest in improving Virginia neighborhoods.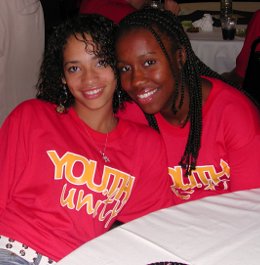 At this conference, VSNC will introduce the Youth Café, which will empower and encourage future neighborhood leaders. You and the youth you direct are encouraged to attend this incredible leadership development opportunity. Youth will learn how to get involved, become contributing members of their community, facilitate constructive changes, and create opportunities for themselves and their friends. At the Youth Café, young people will interact with their peers to learn about what civic, volunteer, and outreach efforts they are undertaking across the state.
As we embark upon another conference, please join us as we work together in realizing that the future of Virginia lies in the success of our neighborhood youth and in the faith of those who strengthen them. More information about VSNC and the Youth Café can be found
here
. If you have any questions, please contact Norma Brower at (434) 799-5260 or
browenj@ci.danville.va.us
.