Archives for May 2010
Posted May 25, 2010 at 6:00 PM
FOR IMMEDIATE RELEASE
February 12, 2010
Virginia Statewide Neighborhood Conference Calls for 2010 Neighborhood Award Nominations
Roanoke, VA – The Virginia Statewide Neighborhood Conference, Inc. (VSNC, Inc.) Planning Committee is delighted to announce the opening of the 2010 Virginia Statewide Neighborhood Conference Awards Program, recognizing the accomplishments of outstanding neighborhood organizations and civic individuals from across the Commonwealth who work tirelessly to enhance the quality of life in their communities. The following five (5) NEIGHBORHOOD AWARD categories are available for entries:
Project of the Year
Organization of the Year
Advocate of the Year
Youth Individual Effort of the Year
Youth Group Effort of the Year
To be considered, nominees must mail/postmark their completed application by the July 16, 2010 deadline.
Click here for eligibility requirements and application guidelines.
All award nominees should register to attend the 11th Annual Virginia Statewide Neighborhood Conference being held at the Hotel Roanoke in Roanoke, Virginia on September 23-25, 2010. All award nominees will be available for display and the winners will be featured during the annual awards banquet on Saturday, Sept. 25th. The Virginia Statewide Neighborhood Conference, Inc (VSNC, Inc.) is a non-profit grassroots organization created to serve as a forum for the sharing of experiences and knowledge that strengthens a cooperative working relationship among citizens, municipality staff members, representatives of the private sector, and elected officials for the strengthening of our towns, cities, and counties through their neighborhoods. VSNC, Inc. achieves this broad objective by partnering with municipalities across the Commonwealth to produce an annual neighborhood conference. This conference, called the Virginia Statewide Neighborhood Conference, provides an opportunity for people from all locations, socio-economic levels, and sectors across the Commonwealth to learn best practices for addressing neighborhood issues of the times, attend workshops, network with one another, and share experiences and information toward building stronger communities.
Each year nominations are solicited to recognize the commitment of our Commonwealth's neighborhoods and/or individuals who have tirelessly volunteered their time and energy into making their neighborhoods places they are proud to call home. These awards have been presented since 2000 as a collective "thank you" to the nominated neighborhoods and individuals, and are the only statewide awards given on an ongoing basis to neighborhood organizations and individuals for their neighborhood self-help initiatives.
VSNC, Inc. is governed by a Board of Directors who serve voluntarily at their own time and expense. The Board directs the ongoing business and policy of the organization, provides oversight for the implementation of each year's conference, and plays a leadership role in promoting both the organization and the work of neighborhood-based activism and self-help initiatives across the Commonwealth of Virginia.
To learn more about the 2010 Virginia Statewide Neighborhood Conference being held in Roanoke, Virginia, please write Virginia Statewide Neighborhood Conference, Inc., P.O. Box 6303, Roanoke, Virginia 24017, call (540) 342-2763, or visit our website at www.vsnc.org.
---
Posted May 25, 2010 at 5:55 PM
Nikki Giovanni is a world-renowned poet, writer, commentator, activist, and educator. Over the past thirty years, her outspokenness, in her writing and in lectures, has brought the eyes of the world upon her. One of the most widely-read American poets, she prides herself on being "a Black American, a daughter, a mother, a professor of English." Giovanni remains as determined and committed as ever to the fight for civil rights and equality. Always insisting on presenting the truth as she sees it, she has maintained a prominent place as a strong voice of the Black community. Her focus is on the individual, specifically, on the power one has to make a difference in oneself, and thus, in the lives of others.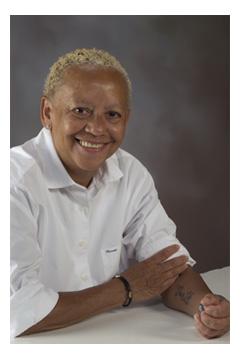 NIKKI GIOVANNI was born in Knoxville, Tennessee, and grew up in Lincoln Heights, an all-black suburb of Cincinnati, Ohio. She and her sister spent their summers with their grandparents in Knoxville, and she graduated with honors from Fisk University, her grandfather's alma mater, in 1968; after graduating from Fisk, she attended the University of Pennsylvania and Columbia University. She published her first book of poetry, Black Feeling Black Talk, in 1968, and within the next year published a second book, thus launching her career as a writer. Early in her career she was dubbed the "Princess of Black Poetry," and over the course of more than three decades of publishing and lecturing she has come to be called both a "National Treasure" and, most recently, one of Oprah Winfrey's twenty-five "Living Legends."
Many of Giovanni's books have received honors and awards. Her autobiography, Gemini, was a finalist for the National Book Award; Love Poems, Blues: For All the Changes, Quilting the Black-Eyed Pea, Acolytes, and Hip Hop Speaks to Children: A Celebration of Poetry with a Beat were all honored with NAACP Image Awards. Blues: For All the Changes reached #4 on the Los Angeles Times Bestseller list, a rare achievement for a book of poems. Most recently, her children's picture book Rosa, about the civil rights legend Rosa Parks, became a Caldecott Honors Book, and Bryan Collier, the illustrator, was given the Coretta Scott King award for best illustration. Rosa also reached #3 on The New York Times Bestseller list. Shortly after its release, Bicycles: Love Poems reached #1 on Amazon.com for Poetry.
Giovanni's spoken word recordings have also achieved widespread recognition and honors. Her album Truth Is On Its Way, on which she reads her poetry against a background of gospel music, was a top 100 album and received the Best Spoken Word Album given by the National Association of Radio and Television Announcers. Her Nikki Giovanni Poetry Collection, on which she reads and talks about her poetry, was one of five finalists for a Grammy Award.
Giovanni's honors and awards have been steady and plentiful throughout her career. The recipient of some twenty-five honorary degrees, she has been named Woman of the Year by Mademoiselle Magazine, The Ladies Home Journal, and Ebony Magazine. She was tapped for the Ohio Women's Hall of Fame and named an Outstanding Woman of Tennessee. Giovanni has also received Governor's Awards from both Tennessee and Virginia. She was the first recipient of the Rosa L. Parks Woman of Courage Award, and she has also been awarded the Langston Hughes Medal for poetry. She is an honorary member of Delta Sigma Theta Sorority and has received Life Membership and Scroll from The National Council of Negro Women. A member of PEN, she was honored for her life and career by The History Makers. She has received the keys to more than two dozen cities. A scientist who admires her work even named a new species of bat he discovered for her! Black Enterprise named her a Women of Power Legacy Award winner for work that expands opportunities for other women of color.
The author of some 30 books for both adults and children, Nikki Giovanni is a University Distinguished Professor at Virginia Tech in Blacksburg, Virginia.
---
Posted May 25, 2010 at 5:50 PM
Join us Friday, September 24th for the Mayor's Reception at the O. Winston Link Museum."
http://www.linkmuseum.org/
. Attendees will network and be musically entertained by Roanoke's talented youth and savor the delectable delights provided by Roanoke's own, The Isaac's Restaurant and Meze International Cafe.