Archives for August 2010
Posted August 26, 2010 at 11:52 AM
Hotel reservations MUST BE MADE by Friday, September 3rd to receive the conference discounted rate of $119 per night(Taxes and fees not included).
To reserve your accomodations for the conference, you may call Hotel Roanoke Reservations at (540) 985-5900 and refer to the "Virginia Statewide Neighborhood Conference" when making your reservation to receive the discounted conference rate, or reserve your hotel room online.
---
Posted August 26, 2010 at 10:10 AM
Michelle Simpson, founder of the Inspiring Minds Youth Development Center in Hampton, Virginia, is the Keynote Speaker for the VSNC's Partnership Luncheon on Friday, September 24th.
Michelle Simpson is a native of Virginia, raised in Bowie, Maryland since the age of 5, and has been a resident of Hampton since 1985. Michelle has been married to retired U.S. Air Force Master SGT, and Pastor of Spirit of Life Ministries, COGIC, Pastor Thomas Simpson III for 25 years. She is the proud mother of three dynamic children, Carnai 23, Sharnell 21, and Thomas Micah 18.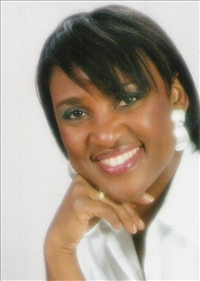 Her education began as an Elementary Education/Dance major at the University of Maryland Baltimore County (UMBC) and the University of Nevada Las Vegas (UNLV). After working for Federal Express for 13 years, she resigned as an Operations Manager, and began to fulfill her assignment, making a positive difference in the minds of our youth. She founded Inspiring Minds Youth Development Center to instill in the minds of our youth that impossibility is not an option. Our goal is to save a child one mind at a time motivating students to Be, Do, and Have, whatsoever they desire if they Believe!
In addition to creating Inspiring Minds, other accomplishments are as follows: licensed Evangelist (COGIC), District Missionary over the The New Covenant District of the Peninsula under Superintendent Clarence Sellers; President and Founder of LAF Ministries Inc. (Ladies Activate your Faith); President of WOL (Women of Life Ministries); Founder of Women's Christian Networking Ministries; City of Hampton Neighborhood Commissioner for Non-Profits; Co-Author and contributor of 101 Words of Wisdom for Women; Featured in "Heart and Soul Magazine"; Colonial Acres Neighborhood Association Events Coordinator; Previous City of Hampton Co-Chair for Neighborhood Month; 40 Developmental Assets Core Team member; Mary Kay Cosmetics Independent Beauty Consultant; and a board member for the Volunteer Center of the Peninsula, to name a few.
She is the recipient of numerous service awards and recognitions to include the Alpha Phi Alpha Fraternity Community Service Award, Girl's Incorporated Community Star award, Brandon Developmental Assets award, and the National NUSA Notable Award, in recognition of neighborhood contributions. She is a woman of faith who believes that with God all things are possible.