Archives for June 2011
Posted June 27, 2011 at 7:51 AM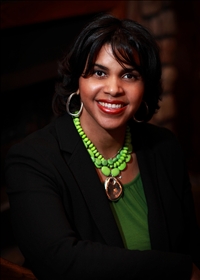 Kelly Harris-Braxton, Esq. serves as executive director for Virginia First Cities coalition. Her years of experience in state and local government, coupled with her experience as an attorney, provide a dynamic combination of knowledge, experience and skill. Ms. Harris-Braxton was pivotal in the implementation of Virginia First Cities.
Immediately prior to this appointment, Ms. Harris-Braxton served as Director of the Office of Intergovernmental Relations and Assistant City Attorney with the city of Richmond. In these positions, Ms. Harris-Braxton advised elected and administrative leaders of the city on all issues concerning state and federal legislation. In this capacity, she has been recognized for many achievements, among them, she managed the effort that secured over $90 million in funding to the Capital City. As counsel to city departments and agencies, Ms. Harris-Braxton advised five central departments. During her tenure with the city, Ms. Harris-Braxton also served in other roles including the mayor's chief of staff and coordinator for Housing and Economic Development for the East District Initiative.
Ms. Harris-Braxton served as Special Assistant for Policy in the Office of the Governor from 1992 to 1994.
Ms. Harris-Braxton is a 1992 graduate of William and Mary's Marshall-Wythe School of Law. Her undergraduate work culminated in a Bachelor of Arts degree from the University of Virginia in 1989. She is a registered lobbyist in the Commonwealth. Ms. Harris-Braxton is a Richmond native. She is active in a variety of community programs, and organizations, including membership in: the Virginia State Bar, Old Dominion Bar Association, Richmond Communities in Schools board member, Board of Directors for the Metro Richmond YMCA where she served as Chairperson of the Downtown YMCA Board of Management in 2000. In addition to these involvements, Ms. Harris-Braxton is a member of the Board of Associates for the Lewis Ginter Botantical Garden. She is also a member of the Richmond Chapter of The Links, Inc. and currently serves as president of her chapter. Ms. Harris-Braxton was member of Leadership Metro Richmond Class of 2001.
Ms. Harris-Braxton is an avid golfer and is married to George P. Braxton. They have two wonderful sons, a toddler and a teenager.