Archives for July 2011
Posted July 18, 2011 at 2:57 PM
Roanoke, VA – Virginia Statewide Neighborhood Conference (VSNC) is proud to announce registration is open for the 12th Annual Virginia Statewide Neighborhood Conference taking place September 22-23, 2011 at the Williamsburg Hellenic Center in Williamsburg, Virginia. The 2 day conference provides an excellent opportunity for neighborhoods and communities from across the Commonwealth to share their knowledge, experience and vision on how to make Virginia's communities and neighborhoods, the neighborhoods of choice. This year's conference theme is "Building Great Neighborhoods Together" and will feature keynote speaker Kelly Harris-Braxton, Executive Director of Virginia First Cities, information-packed workshops, neighborhood pride mobile tours, networking receptions, exhibitions, and a component for engaging youth in their communities called the Youth Café. Online registration is available now at www.vsnc.org or one can submit a Conference Registration Form also available on the website or by request.
In addition to workshops and networking opportunities, each year nominations are solicited from neighborhoods and individuals from across the Commonwealth to recognize the commitment, time, and energy of those who tirelessly volunteer to make their neighborhoods the places they are proud to call home. These awards have been presented since 2000 as a collective "thank you" and are the only statewide awards given to neighborhood organizations and individuals for their neighborhood self-help initiatives. Award nominations are being accepted until August 31, 2011 and are also available online at www.vsnc.org or by request. Awards will be monetary.
The Virginia Statewide Neighborhood Conference (VSNC) is a non-profit grassroots organization created to serve as a forum for the sharing of experiences and knowledge on neighborhoods. VSNC facilitates and encourages a working relationship among citizens, municipality staff, representatives of the private sector, and elected officials to strengthen towns, cities, and counties through their neighborhoods. VSNC achieves this broad objective by partnering with municipalities across the Commonwealth to produce an annual neighborhood conference called the Virginia Statewide Neighborhood Conference. This conference provides an opportunity for people from all locations and socio-economic levels to learn best practices for addressing neighborhood issues of the times, attend workshops, network with one another, and share experiences and information toward building stronger communities.
VSNC is governed by a Board of Directors who serve voluntarily at their own time and expense. The Board directs the ongoing business and policy of the organization, provides oversight for the implementation of each year's conference, and plays a leadership role in promoting both the organization and the work of neighborhood-based activism and self-help initiatives across the Commonwealth of Virginia.
To request a Conference Registration Form or learn more about the 2011 Virginia Statewide Neighborhood Conference being held in Williamsburg, Virginia, please write Virginia Statewide Neighborhood Conference, Inc., P.O. Box 6303, Roanoke, Virginia 24017, call (540) 342-2763, or visit our website at www.vsnc.org.
###
---
Posted July 5, 2011 at 11:00 AM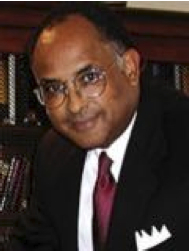 Dr. Frankie T. Jones, Sr. will speak at the 2011 Youth Café. Dr. Jones is President & CEO of Phoenix One Enterprise, Inc. and serves as Senior Pastor of the 114 year old historic Beulah Baptist Church located in Danville, Virgina. As CEO of Phoenix One Enterprise, Inc. he is responsible for the firm's operations, which also serves as a strategic advisor for commercial enterprise initiatives. He also serves as an Executive Fellow with ProSidian Consulting Inc. Dr. Jones is actively engaged in providing consultation to corporations on social responsibility and target marketing and advertising issues. His counsel on multicultural advertising and external communication strategies has proven invaluable to corporate clients resulting in many of their strategies becoming benchmarks for the industry.
A native of North Carolina, Dr. Jones holds a Bachelor of Science Degree, two Master Degrees and a Doctorate Degree and is currently pursuing a PhD at the Oxford Graduate School. His studies were completed at North Carolina A&T State University, Wayne State University, Duke University, Shaw University and Virginia University-Lynchburg. He recently completed the Advanced Director's Finance Program at the Tuck School of Business at Dartmouth College.
Dr. Jones is a retired United States Air Force Senior Officer with 20 years of service and 18 years of experience in corporate management. He has extensive experience in plans, programs, logistics, operations, human resources management, public relations and communications. As a military officer, Colonel Jones is a highly decorated commander and graduate of numerous military leadership and management schools. Highlights of his military assignments include serving as commander of 436th Headquarters Support Squadron, Dover AFB. He also served as commander of the 3400th Technical Training Group, Keesler AFB the largest and most diversified technical training group in the United States Air Force where he was responsible for the training of 11,000 Air Force personnel annually. His duties included a special assignment as Executive Officer of the 76th Airlift Division, Andrews AFB, which has responsibility for Air Force One and US Presidential Airlift Support.
As Pastor of Beulah Missionary Baptist Church, he has successfully introduced a number of major initiatives and innovative outreach ministries. Dr. Jones serves on a myriad of corporate, academic and community boards. Jones and his wife, Alease, who teaches in the NC Public School System, reside on their farm in Alamance County and have two sons, Frankie, Jr. and Anthony who are both lawyers.